Why Investing in Udaipur's Real Estate Market is Profitable?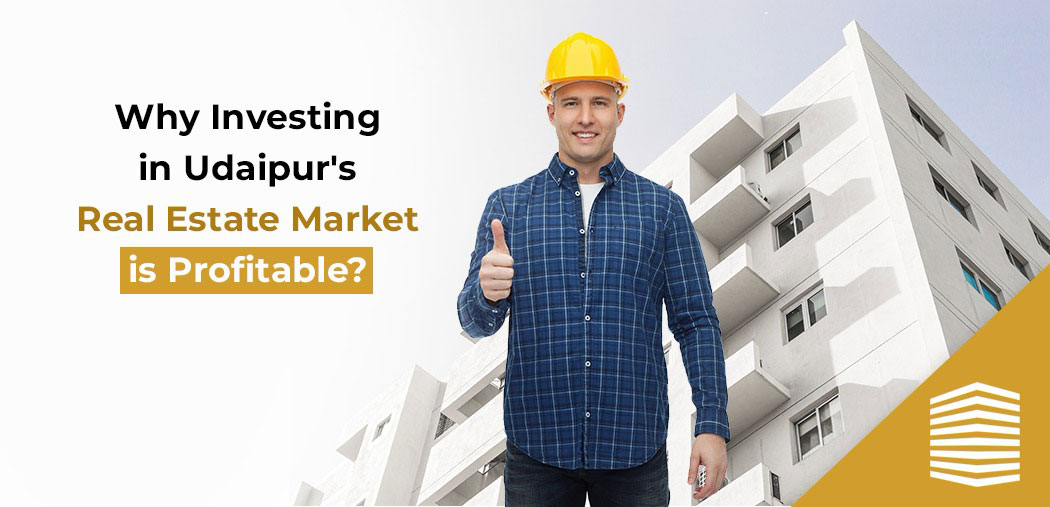 Do you know investments in the real estate market can return high profits to you? But only when you consider other factors, like location, real estate company, etc. Talking about location, some cities in India ensure high profits on real estate investment. Udaipur is one of them. The real estate market of Udaipur is quite profitable for all investment sizes. Here is a blog telling you why you should invest in Udaipur's real estate market.
The primary reason prompting investors to invest in the real estate market in Udaipur is that Udaipur is a developing city. It is growing and building every day, every moment. Even the City is coming up with several new projects in the property, properties, and housing societies. Several other reasons here in Udaipur make real estate investment lucrative and profitable.
1. Land Availability:
There is quite an availability of land in Udaipur. Particularly few locations in the City like Hiran Magri, Jhamar Kotda Road, Bedla, Bhuwana, and Dabok Road are prime locations to invest your hard-earned money.
2. Tourism Industry:
Another important reason to invest in Udaipur's real estate is the City's tourism. Udaipur remains crowded throughout the year from tourists and travelers, thus keeping the door open for the hospitality sector and other employment.
3. The serenity of the City:
Suppose you are looking for a place to settle your home post-retirement. Udaipur can be the right choice for you. You can always invest in a housing option in Udaipur to build your dream house. Sanchi group is one of the most reliable real estate builders in Udaipur. In the past, we have delivered so many successful housing projects in Udaipur.
(Do you know what makes Sanchi Group the best real estate developer in Udaipur)
4. Education and proper facilities:
Udaipur is a well-facilitated city. With IIM and several other engineering colleges in Udaipur, the City of lakes has emerged as an education hub, again opening many employment facilities. Also, the living standards of the town are up to the benchmark. Proper electricity, water supply, and a network of malls and shopping centers made the lifestyle of residents more manageable and happier.
5. Connectivity:
With the recently renovated Udaipur Airport, the City's government is trying hard to board international flights from the City asap. The road network of the City is also solid and well-maintained. With a 6 lanes and 4 lane network, it takes only 6-7 hours from Udaipur to reach major cities like Ahmedabad and Delhi.
6. Affordable Rates:
As Udaipur is still emerging as a mega hub in India, the property and land prices here are justifiable and affordable. Are you worried about searching for a fair-price real estate developer in Udaipur? Then, the Sanchi group is the damn right option for you.
Apart from that, as an investor, you can check the authenticity of the deal before locking it. With damn professional building experts and a management team, we at Sanchi Group don't build your home but curate a lifestyle for you. Sanchi group is Udaipur's most reputed and fastest-growing real estate developer. Connect with us today for more information or to book a site visit.